Wedding Videography
in the Riviera Maya
A wedding film adds the dimension of audio to your memory. In the years to come, you will hear the sounds of your wedding; your vows, your father's toast, the laughter of family and friends. We have scoured the Riviera Maya, and have partnered with the most talented film makers out there. We are thrilled to be able to offer you this professional video service alongside your photography package.
We use top of the line professional Canon and Sony full frame 4k (alpha 7R II and alpha 7S II) with prime lenses. And we will bring all the extra necessary gear with us, like slides and stabilizers.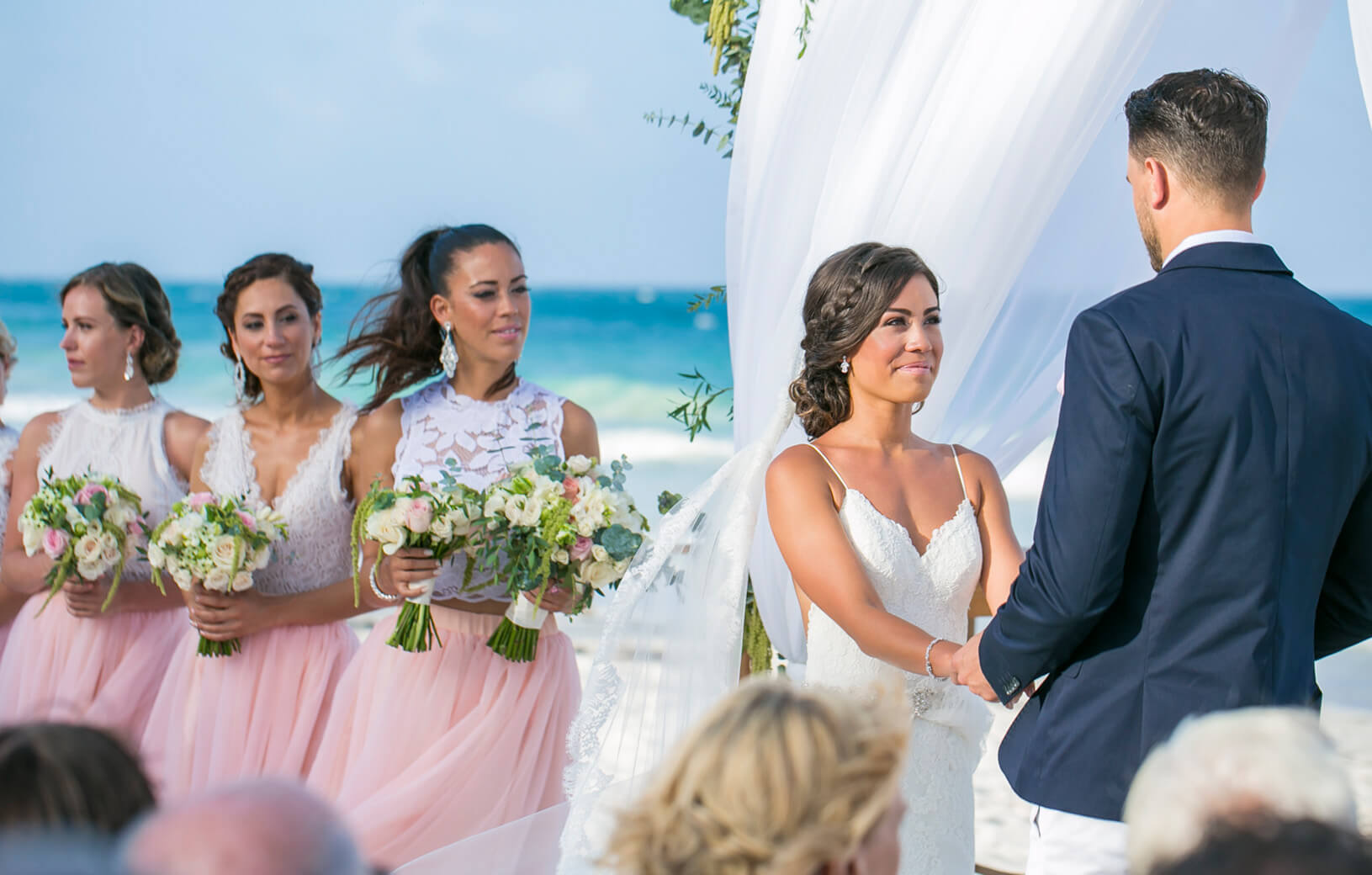 Our basic 2 hour package will capture your ceremony and Newlyweds photo session. Packages range up to 8 hours, each including more detailed coverage of your wedding day. Our 8 hour package also includes drone aerial video.
Getting your final footage
You will receive your video footage via a safe, fast and reliable online transfer platform called We Transfer. You will simply download your wedding video on your end, and then it is yours to cherish forever.
Everything was fantastic. We are ecstatic with the level of service and quality of the videos...the entire experience from start to finish was phenomenal. Not to mention the quality, clarity, and thought that the videos represents is stunning. The true essence of our feelings is captured perfectly.
Montserrat & David
Interested in wedding videography at your wedding? Contact us below!